As an analytical, creative and customer-oriented marketer, Frederik Defyn ensures that your company achieves commercial success. With expertise in online advertising, e-mail marketing and marketing communication, Frederik outlines in this article everything you need to know about a valuable B2B marketing strategy.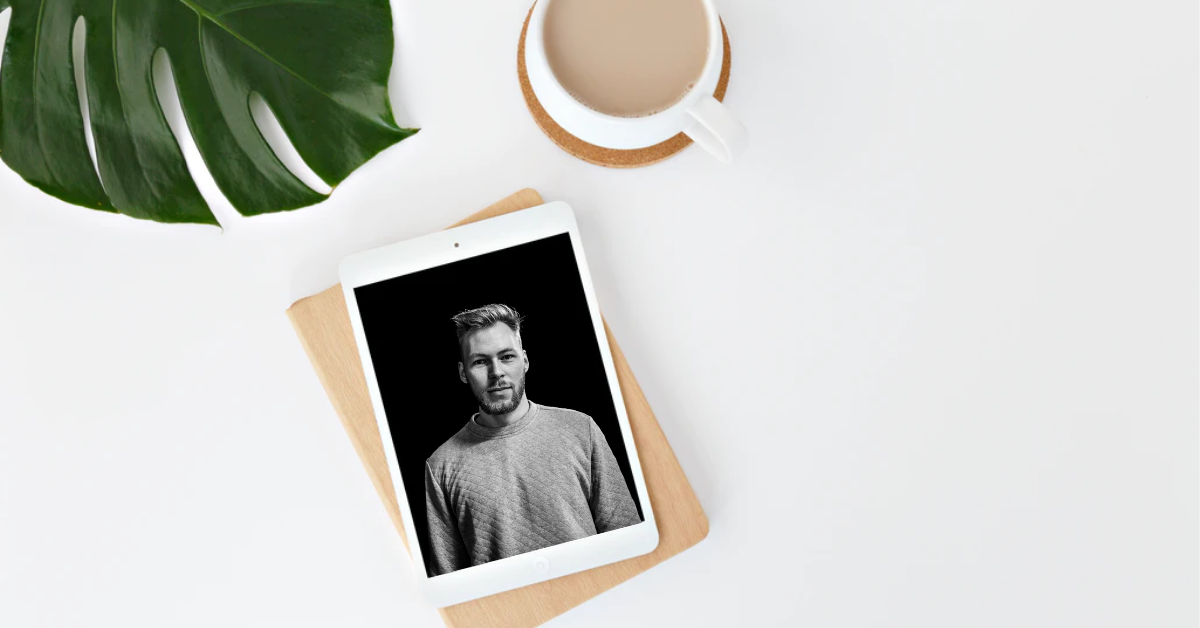 Hi Frederik, thanks for making the time to talk to us. Let's get straight to it: you describe yourself as an analytical and customer-oriented marketer, can you briefly explain to our readers how that translates into your approach?
"Being analytical translates into data is knowledge. We don't tell our clients what works best or what's the most beautiful. We test the different variants of ads, images or pages and then we conclude, based on statistics, what will deliver the best results. Being customer-oriented is expressed in two ways. On one hand, we focus on the actual end user. We believe that if you can help them correctly, then we will be able to succeed on behalf of our customer. It is a combination of what the end user wants and what our customer wants. That way, everyone is satisfied.
Many will say this, but we do not actually sell services. What we do sell is advice. We advise customers by giving them what they genuinely want and need. You can't attach a specific service to that. Sometimes it involves a lot of effort, sometimes it involves a few months of hard work and optimization before we see results."
Many companies want to see immediate results, how do you convince them to take a long-term view?
"All the statistics and success stories you read tend to confuse. After marketing, our main task when starting up or extending a campaign is to coach our client in their expectations. We tell them what they might expect and what is realistic. In addition, examples from previous campaigns also help. It is best to agree on this before even making an offer. This sometimes scares off potential clients, but our client always comes first. We also think about mental wellbeing. If a customer expects a transformation after just a few days, we know it wouldn't be right."
Difficulties can arise when defining a B2B marketing strategy. How do you best handle this?
"For our customers, it is especially challenging because it requires close cooperation with the sales team. As a marketer, you quickly come up with additional questions about the quality of leads or what kind of questions they get from visitors. It takes some time to get sufficient support. In my experience, it works best to strengthen the cooperation step by step, with each small success. For example, when the sales team sees that they have more sales when using mailings, then the next marketing idea is clear to us, and we continue the cooperation by implementing more email marketing."
E-mail marketing and e-commerce go hand in hand. How do you leverage e-mail marketing as a B2B professional?
"A great advantage of a mailing is that it is measurable. In addition, you can personally follow up and approach those you send an e-mail. E-mail marketing is a very good tool for regular customers. You keep them informed of your product range, your up- or cross-selling, actions, and so on. In the best case, you can quickly remove customers who have just ordered something. You can also provide a different discount for customers who regularly buy a certain product. There are many possibilities."
The approach to B2B marketing also has many possibilities. Do you think we can compare it to B2C marketing? Or are there clear differences?
"The approach can indeed be compared but the motivation is different. In B2B marketing, it is ultimately the result of the entire company that counts, but apart from that, it is also about people. You must have a good value proposition. Also, knowing on what platform you are best present and when is important here.
What is also a clear difference within B2B marketing is that people still use a lot of vocabulary or formal language. I find that awful. If you want to be attractive as a company, you must be able to get a clear message across in a playful or smooth way, right? How else do you attract customers?"
How can you, as a business, improve your customer engagement both offline and online?
If you help potential customers early on in their customer journey, they will perceive you as a company that helps them and knows the market thoroughly. On the other hand, suppose you supply roofing to contractors, and your covering decorates an iconic building like the Sportpaleis in Antwerp. Certain customers will feel more connected to your brand as a result. Some B2B customers buy a piece of status, or rather, a piece of certainty. Because "look at us, we have the same roofing as Sportpaleis Antwerp".
Why is a good understanding of the customer journey so important? And what about e-commerce?
"It is important for several reasons. You need to understand your customers, have empathy for what they are doing, what problem they want to solve and why they are looking or worrying. If you know the answer to these things, you can address them personally and work in a customer-oriented way.
A customer journey has many phases. Most companies focus on the almost final phases, but if you help people in the research phase, you will attract even more potential customers. The same applies to e-commerce. Again, we speak of 'keeping employees connected' (investigative) rather than 'the best software' (comparative).
A purchase often involves several decision-makers. In B2C, it is the partner who gives his/her opinion. In B2B, the roles of influence are more clearly defined. Whether they will ultimately buy from you depends on various decisions. In e-commerce, the decisions are taken by one or two people. Although it is a challenge to convince with one message. You can't pitch to all the people in a company. Everything must be easy to find on your landing page."
Social media platforms are also part of the customer journey. Users can learn more about your brand identity and company image, among other things. But are platforms like Twitter and Facebook still relevant for B2B marketing purposes? Or would it be better to invest in new channels such as TikTok?
"Be present there where your customer is. And if you're a small company, it is enough to be active on the platform that bests suits you. You need to be able to work with it creatively. The best way to do that is to put your personality into it. I am convinced that you can attract B2B customers if you share content on TikTok and feel connected to it. That is how you will succeed. If I were to use TikTok, for example, it would have little result because I don't like the platform. Your audience will notice that straight away."
As with social media, you need to stay on top of trends. Which upcoming marketing trends will play an important role for B2B professionals?
"I am not really a fan of predictions. But the long-term trend is that the customer expects more transparency about the impact of products. Although I don't see it happening any time soon that someone pays more at the end of the supply chain so that there is no more exploitation in production or logistics.
In addition, the big online parties (Google & Facebook) are attracting more. Facebook even has options for your customer service or internal communication for some time now. Marketing is going to have to focus more on its content, message and service in the future."
To conclude, let's recap! If you want to work in a customer-oriented way, try to think about the end user. Use every small success to grow further with your marketing. The tone of voice of B2B marketing communication could loosen up a little in order to attract the right people.
And finally, help potential customers as early as possible in the customer journey and be active on the platform where they are most present.
A big thank you goes out to Frederik Defyn for sharing his insights and valuable tips & tricks.
Follow Frederik on LinkedIn and subscribe to our newsletter to stay in touch!